Tuto Bag Pool Mat
12 October 2020, 09:47 508
I made a circle 45 cm in diameter. It is exactly the right size (at the same time I could not have made it larger, my piece of coated fabric was only 50 cm wide). Here is the tutorial but without photo (not had time…)
Material:
– terry cloth (50 cm)
– coated patterned fabric (50 cm)
– pink ribbon (2 m)
– navy blue cord (2 m)
– a white cord stop
Step 1: cut 1 circle 49 cm in diameter in each fabric. here is the technique I used for the spinning skirt) . Put the two circles of fabric face to face.
Step 2: cut 24 pieces of ribbon 8 cm long. Place them, all around the circle, the fold inward (between the two layers of fabric)
Step 3: bend all around 1 cm from the edge, leaving an opening. Turn the work over and sew to close the hole.
Step 4: pass the cord through the ribbons, then insert the cord stop. Tie a knot and burn the end if necessary, so that the thread does not fray.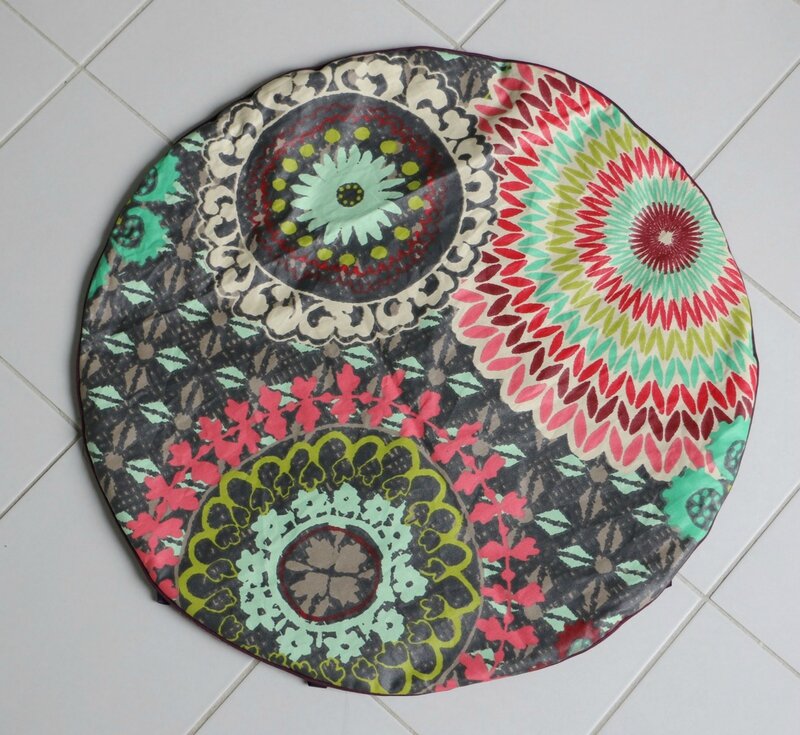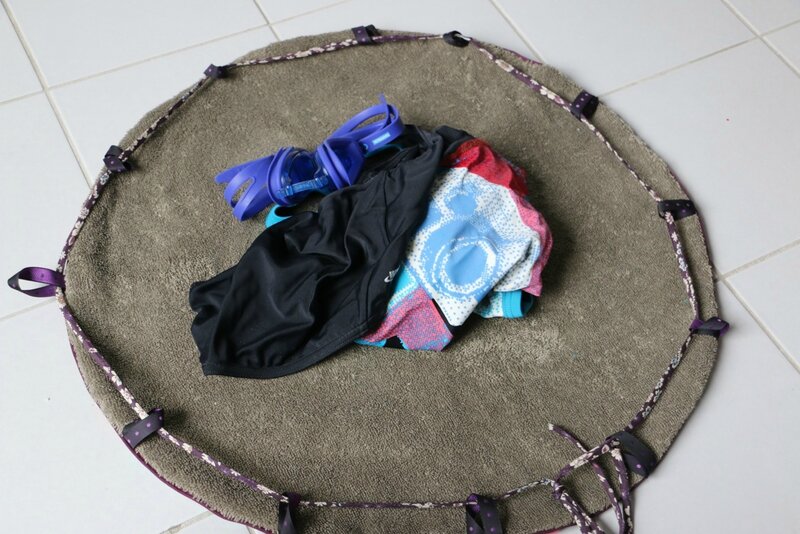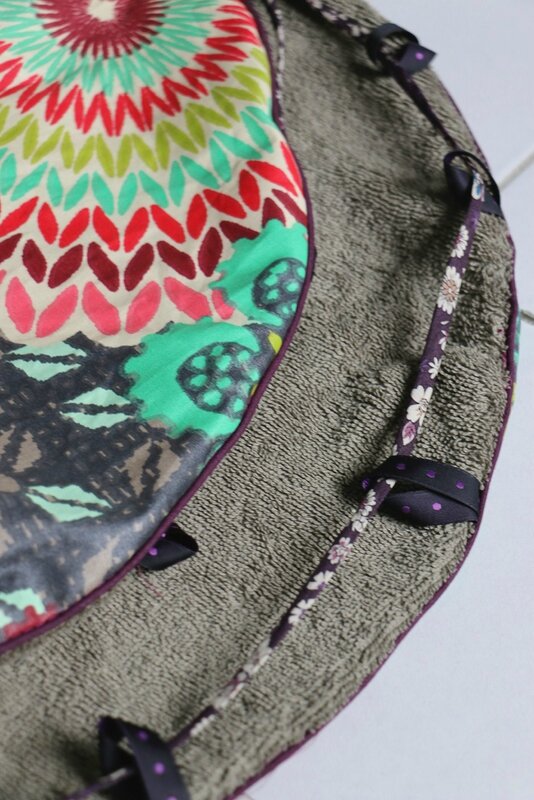 ---
Category Popular Posts