Ribbon Baby Booties Making
18 January 2022, 20:30 711
Materials
Örenbayan Star Beige Knitting Yarn
3.5mm skewer
Ribbon
wool needle
Fabrication
1) The bottle is cast on 42 stitches and knitted until 5 threads are crocheted. (Haraşolar is always made with purl knitting.)

2) After the harasho knitting is completed, it is knitted straight on the front side and purl knit in the back row for 7 rows.
3) After the plain knitting is completed, 17 stitches are knitted, 7 stitches are knitted, the next 2 stitches are cut in reverse and returned.

4) During the return, the first stitch is removed without knitting, when there are 7 stitches in total on the needle, the 8th stitch is knitted together with one of the stitches on the other needle, and another cut is made and turned.

5) In this way, it is continued to knit by turning by cutting at the beginning and at the end, until there are 6 rows of ribs in the middle. The row is completed by knitting straight in the 12 stitches remaining on the other needle during the 6th tooth crochet.

6) For 3 rows, knit purl in the back, straight in the front, purl in the back.

7) In the next row, knit 3 flats, make 1 loop, make 1 cut, knit 2 flats. 1 loop, 1 cut, 2 straight patterns are repeated until the end of the row. At the end of the row, 3 loops are knitted as 3 loops are left instead of 2 flats.

8) After the openwork work, 3 more rows are knitted in the back, purl in the front, purl in the back.
9) Then, it is finished by knitting 4 threads and cutting all the loops.

Knit another one of the same.

to finish
The booties are folded in half and the bottom sole and back seam are done on the back.
It is turned to the front and the ribbon is passed through the holes.
Your paw is ready. Health to your hands!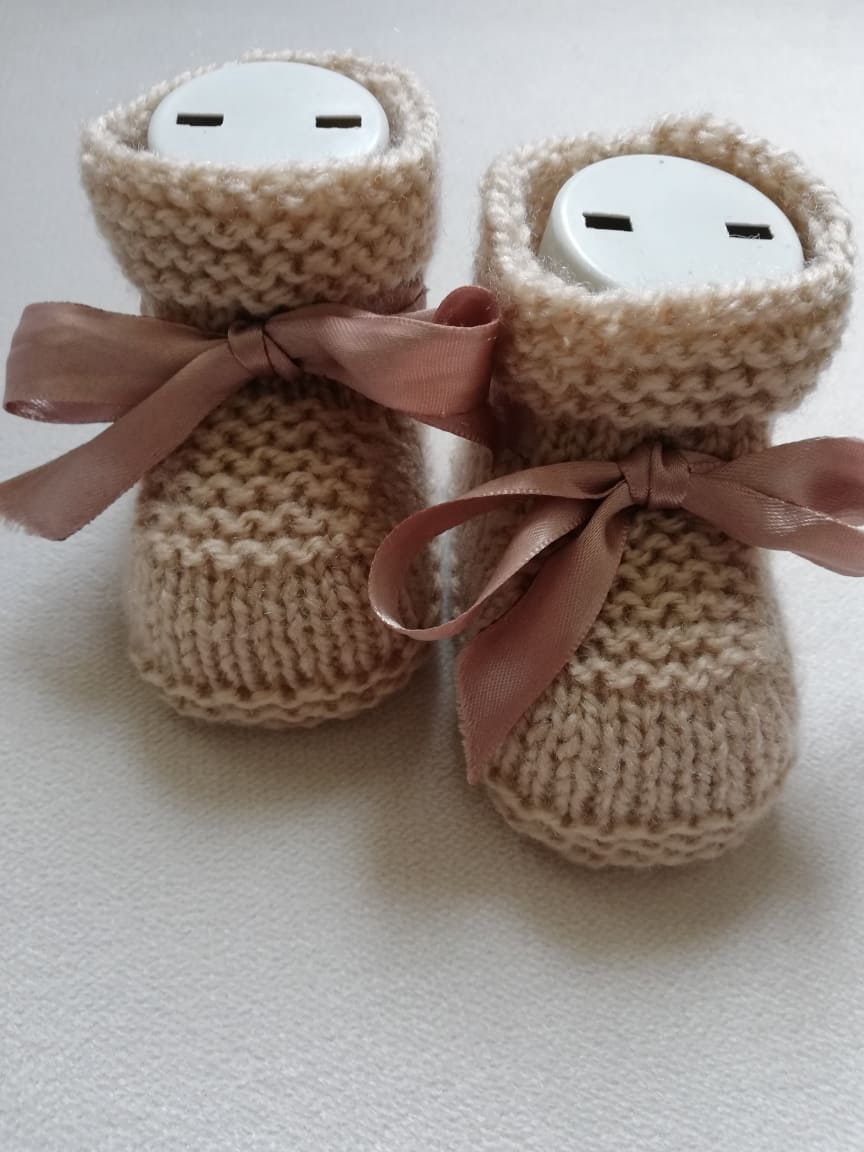 ---
Category Popular Posts